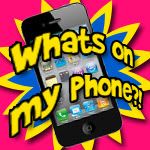 What's on L's Phone?!
takin a little nap at stagecoach
my wound from racing JJ and falling at the casino
my new big bountiful orchid from costco
representative of last weekend. one lone cheeseball next to an empty beer can.
this was hanging up in the house we stayed at for stagecoach...sunriver is where my sister M is getting married this summer :) gotta love that sweet hat the woman is wearing.
hello kitty credit card's new home. she says, "i would please like to come out of here and buy you those fabulous alexander mcqueen skull heels that are ONLY $845!" (see below)
NO HELLO KITTY! BAD GIRL!