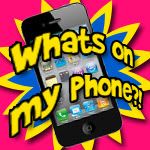 just.....vanity license plates are stupid. sorry mimi. (mimi's says "4evrl8")
phase10 domination. the Queen ALWAYS beats the Jester.
JJ's fatbooth pic haaaahahahahahhaaa
Sam's fatbooth ahahhaahahahah!!!!!
Sam's fiance's fatbooth HAHAHA!!!
MY SISTER CA'S FATBOOTH HAHASJDKAHDSHADHAAHHAHAAHAHAHAHAHA THE BEST ONE YET HAHAHAHAHAHHA LOOLOLLLLOLOOOLOLLOLL
CA sent me this pic of Chanel's new favorite spot at my parents' house. weirdo cat!
JJ snapped this pic of me and Cle loungin' TOUGH
JJ's birthday sushi!
CA also sent me this pic of Chanel. she is done with school and home for the summer. i think maybe she needs a new hobby...she's getting a litttttle too obsessed with the cat...
Rah sent me this pic of her terriorists looking like innocent angels after they had destroyed yet another toy. i DIE at the puff of stuffing hanging out of Benjamin Pierre's mouth.
yesterday's feast.
an example of how weirdly obsessed with our dog we are. we talk to our dog in baby talk. and if JJ read my blog he would be pissed that i posted this. but i don't care because it is hilar. HILAR. listen to him at the end...