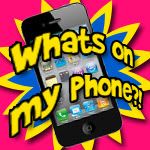 me and Nel at a game. this is the Quakes mascot. one of them. there are two. they are dinosaur brothers (Tremor and After Shock are their names). don't ask me how earthQuakes and dinosaurs are related.
Cleo shopping at the Vic (btw i got 8 YES EIGHT pairs of gap underwear. all on sale. STEAL!)
just another smoggy day in socal...
JORTS (with a wedgie)!!!!!!!!!!!!!
JJ got this shirt from my sister's finace. it's Randy Johnson's face. now JJ and CB have matching Randy Johnson Face Shirts. nice. just what they always wanted.
Cleopatra being tiny and cute.
i had to make this one big so you could read her window. what i'm wondering is how one throws a sex party with "class" ??
on the way home from Hangar 24 with our souvenir cups filled with water. (don't worry, Nel's in-laws were driving)
this glass of wine was sitting on my nightstand next to the peonies. and some petals dropped into my glass. i left them there and finished the glass. peonies make everything better.
my nephew in his new Quakes shirt from uncle JJ. he's 4. that night he ate: a hotdog, a pulled pork sandwich (see remnants on his sleeve), an ice cream (that i shared with him), part of a taco salad and that popcorn. needless to say, he had a tummy ache by the end of the game.
in the Quakes suite with JJ's parents. see my mother-in-law having the time of her life at the baseball game?!?! LOL. she's totally facebooking.
blurry Nel and me at the Hangar 24 party with our delicious beers.