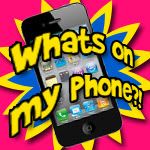 Cleo helping with the laundry. JJ says she looks like a spy in this picture haaahaaa
JJ wearing my sunglasses. what a goon!
ohhhh Ke$ha...
a cherry-dipped cone with Cleo! the perfect summer treat. please look at my eyes. contrary to the pic, i wasn't high.
babysitting Coco with a beer and us weekly
hahahahhaa it looks like Cleo's bone is a cigar
hahahahah SPONGEBOB GETTIN FRESH with a bulldog. note his hand smacking the ass. (the bulldog statue named Ike belongs to my pal Jules, and the Spongebob balloon belongs to her daughter. Jules purposely placed the dirty Sponge on the unsuspecting Ike and we DIED laughing).
coupla weirdos
at dinner on Sunday with JJ's parents :)
Quakes game/anniversary date with Malaiks!