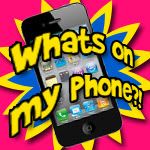 JJ's gangrene leg. bulghhhh. ok. so here's the story: he was playing in a staff baseball game and slid into third wearing shorts. slkadfjlaskjf and got that nasty scrape. well three days later his ankle started swelling badly and it was all hot to the touch. BARF. omg. so we went to urgent care where they said it was infected. of course. so he had to get a tetanus shot and antibiotics and pain medication and then we went to walgreens and spent a solid 50 bones on band-aids, neosporin, gauze, etc. and i have to sponge bathe him. because he can't get his wound wet. it's awkward. i also have to change his dressing daily which is SO GROSS. like, i didn't want to be a nurse...GUESS WHAT? STILL DON'T. basically i'm annoyed. because i'm like HIS servant during MY birthday week. rude.
poor guy. (note that he is wearing his new wedding ring. we both agree that it's even BETTER than his old one. he said, "we should buy one more as a back-up!" no. NO! that defeats the whole purpose of the wedding ring)
awwwwwwwww hansenz. on our way to the anniversary dinner from Heaven.
anniversary dinner :)
sparkle miu mius. i love getting to wear them on july 18 every year.
sneaky anniversary kiss. two years!
AH! uh, apparently i need to dust. because a spider spun a web between my picture frames and the medicine cabinet. haaaaaaahahahaa
this is the logo at our favorite breakfast spot. corky's is what it's called. like, could you have gotten ANY LESS creative. they literally typed in "grandma" and "pie" into clip art in microsoft word 97.
JJ's coffee mug at Corky's. they have an assortment of them. and you never know what you're going to get. always a surprise. it's funny. and watching JJ drink out of a pink flowered mug with "you're very special" in cursiveprinted on it just makes me want to giggleeeeeeeeee
LOL. Cleo hates being bathed. i feel like she looks really regal here though. like if i made this pic black and white and put it in a frame, i feel like it could be art.
my bday present from Mimi and Papa! a sparkly pink Coach writstlet. essentially me in object form. LOVE IT!
heheheeee Cleo looks so cuteeeee here.
at the park during my lunch break :)
JJ had the day off today. so he, his gangrene leg and Cleo brought sandwiches to Claremont. we sat in the park and ate and then took the pup for a nice little stroll. it was the perfect lunch break. so perfect in fact, that when i had to say goodbye and go back into work, Cleo leapt out the window and jumped into my arms. and then when i gave her back to JJ she cried and cried and cried. so so sad. total separation anxiety. poor sweet thing.