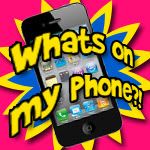 hahhahaha. Cleo sitting up like a human.
what? you guys didn't hear about the METEOR that landed on my kitchen counter?! hakfjasdfk;ldf JJ seems to think that a water cooler from 1992 belongs there. he found it in his parents' garage when we were there for my birthday, and decided to bring it home. it's SO irritating and hideous. but....i guess it DOES match the decor of our outdated kitchen...and it's quite nice when i'm thirsty for a cold glass of filtered water on a hot Cucamongross day...
oh...OH. that stung a little. BUT SO WORTH IT! stay tuned for LV's debut on Leather & Lace tonight...
Nel holding the shopping bags. an LV purse for me and Chanel sunglasses for her. how much COOLER could we get?! and shut UP Chanel with that wrapping business...they use ribbon AND a flower accent. remember
that scene
from Love Actually where he makes the wrapping really fancy and over-the-top? that was Chanel. it was glorious. Nel had a really hard time UNwrapping her sunglasses from that beautiful bag.
The Vic bar crawl. third stop: cheesecake factory.
***SRSLY WHY DO WE HAVE RUDOPLH NOSES?!?!?!***
this girl was wearing BANGLES on her ANKLES. what?!???
ummmm......first of all, i'm offended that this magazine got delivered to me at my address. and secondly, TOUCH OF CLASS? that is the most atrocious bedding set i've ever had the displeasure of laying my eyes upon. that is total vomm-worthy. touch of ass is more like it.
my planner page from last week. you can see that i had plenty of plans with Nel. hahahaaa
the caprese salad! yummmmm!!!
JJ gets annoyed when i don't finish apples and leave them hanging around to get brown. he says anytime i eat an apple he can expect to find it half eaten and brown like an hour later. sure enough, last week at work i looked over to see my ALMOST-fully-eaten apple still sitting on my desk an hour after i ate it. and it was brown. i laughed out loud. because it's funny to find out something about yourself that you didn't even know.